Hi there ☀️
I hope you all had a great week, and getting ready for a nice & chill weekend. I'm happy to end mine sharing the latest non-tech roles I spotted for you (or your friends!). DAOs such as Forefront or Dxdao are looking for contributors, Polygon and Audius looking for full-timers. Let's dive in!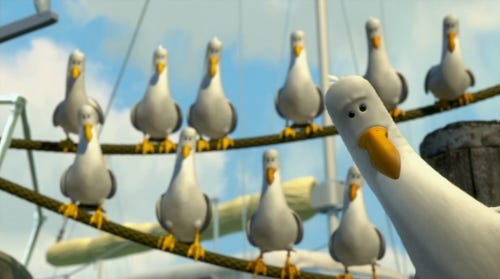 ---
Weekly Batch | Creative Jobs in Web3
👋 Featured Jobs
Product Designer at Syndicate ✺ (Remote US, Full-time, 2y+) - As one of our first product designers, you'll design key parts of our platform and have a huge impact in the earliest days of a fast-growing startup.
🏜️ Latest Jobs
---
Weekly Spotlight | Web3 Companies
💫 DXdao ~ Launched in 2019 on Ethereum Mainnet (with Gnosis & DAOStack), DXdao aims at building a suite of DeFi products. They successfully built 3+ products such as Swapr, CarrotEth and OmenEth and show that a decentralized model - putting all strategy and budget decisions to on-chain votes without any central authority - works! It doesn't come without challenges however, that's why they're hiring talent with some experience contributing to DAOs. Do you have some experience yourself?
💚 Polygon ~ To some of you, Polygon doesn't need any introduction, but I wave at myself a few months ago, I would have liked a small introduction. Founded in 2017 by 4 co-founders, Polygon platform (originally named Matic) provides developers a faster and cheaper way to develop decentralized apps (or dApps). How? Well, their type of solution is considered a layer2 solution, or a piece of software that sits atop blockchain (known as layer1). So basically, when transaction fees spike on during high network congestion on the Ethereum blockchain, Polygon offers to process some transactions elsewhere (their own proof-of-stake) which cuts costs. More than 10k dApps are built on Polygon.
⚫ ForefrontDAO ~ Founded in 2020, Forefront launched with one idea in mind - help you find the right communities to contribute. They pledged curation was increasingly important as decentralization grew, and as social tokens exploding. I recommend reading How Creator DAOs redefine the way we work. Their core staff counts 3 full-time members (Carlos, Caroline, and Ed) 4 part-time and ~50 contributors. And well, they're hiring 4 people to join full-time!
---
Support Woody
The content I'm creating for Woody is available for free to everyone. If you'd like to support my work and have the opportunity to do so, please consider sharing this newsletter 😊
Other forms of support, that would mean the world:
Encourage your friends to sign up.

Mention Woody Jobs when you apply for one of our non-tech web3 jobs.
If you have any comments, feedback, or want to get in touch, reach out!
Thanks for subscribing, and I'll see you next week.
-Mathilde 🙋‍♀️