Hey friend 👋
We've spotted very cool opportunities again this week. It might be time for you to launch a new market for a Layer2 solution 🎆, build a Play-to-Earn chess game on Solana♟️ or oversee operations of a DAO 🧑‍🚀. That's exciting, let's dive in!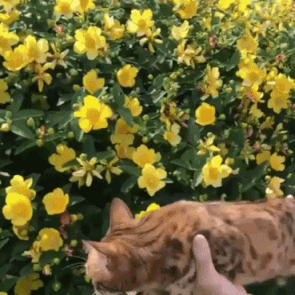 ---
Weekly Batch | Creative Jobs in Web3
👋 Featured Jobs
Head of Product at ClubRare (Remote US, Full-time, 5y+) - As a Head of Product, your main task is to increase the company's success within our existing product lines.
🏜️ Latest Jobs
---
Weekly Spotlight | Web3 Companies
🌱 Everseed ~ They're not hiring like crazy just yet, but Everseed by Amiham Entertainment is my latest Web3 *crush*. Founded by gaming industry veterans from Riot Games, they're building a "Farm-to-Tabletop" MMO— with at the core a strong vision to create a full gameplay loop that does not exclude players, but still presents them with economic opportunity. They're taking you on a behind-the-scenes journey with a substack newsletter, sharing creative, technical, and blockchain decisions. I just love it, have a look!
🏃 Stepn ~ Stepn is the world's first move2earn NFT mobile game. "People equip an NFT sneaker, then earn tokens through walking or running. The game has a built-in wallet with a swap, cross-chain convert function, and a comprehensive anti-cheating mechanism to prevent exploitation." It's a good use case for bridging the gap between Web2 and Web3, using NFTs as a motivational tool (not the end in itself) to get outdoors, socialize and get healthier!
🎆 Worldcoin ~ Co-founded in 2020 by former YCombinator chief Sam Altman and co-founder Alex Blania, Worldcoin aims to "scan the eyeballs" of everyone on earth in order to identify them so it can distribute its new digital money fairly. The company grew to +100 people in 1 year, and even though their project is controversial - they're hiring across the board!
---
Support Woody ✨
Encourage your friends to sign up.

Applying? Mention Woody Jobs when you apply for one of our non-tech web3 jobs.
Thank you for subscribing, and I'll see you next week.
-Mathilde 🙋‍♀️